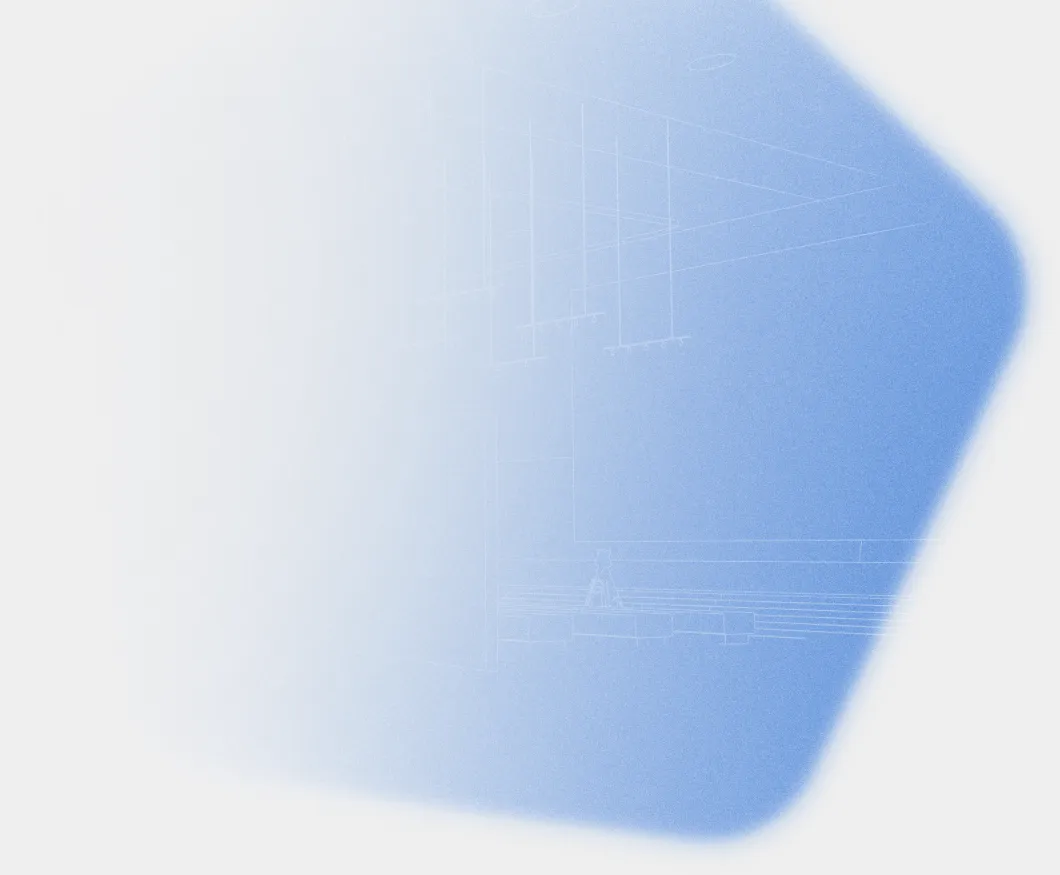 Your social place for remote work
A 3D virtual office designed to improve communication, collaboration, and productivity.
Why should remote feel less real?
Get all the benefits of an office, enhanced by the infinite possibilities of a virtual space.
The shift towards hybrid and remote work has brought about as many opportunities as it did new challenges. Konpi has none but one mission, to enable teams to stay connected and collaborate seamlessly, breaking down the barriers of distance to make teamwork thrive in this new era of work.
Instant conversations and meetings

Simply approach a co-worker to start talking or launch meetings with just one click.
Meetings just got easy again!

Combat "Zoom fatigue"

Lessen the pressure of constant camera use while maintaining a truly social experience.
Use your avatar to convey emotions even when your camera is off.
Get a quick overview of office activity

See who's available and what they're working on with just a glance at your virtual office. Don't miss out on impromptu interactions and valuable collaboration opportunities with your team.

Preserve your focus

Activate the 'Do Not Disturb' status to minimize interruptions and silence unnecessary notifications. Your team can still leave messages and positive vibes for you to discover when you return.
Enhance collaboration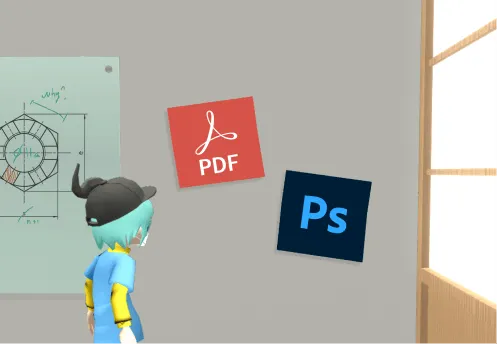 Share content in a more legible way
Take full advantage of a 3D space to pin notes, files, links, Figma prototypes, Google spreadsheets, and more – to let your team quickly access them when they need to.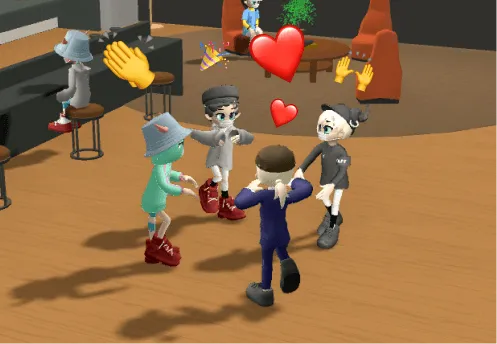 React with Emojis & Emotes
Show your thoughts and feelings without interrupting the meeting flow with a wide range of avatar animations and emojis.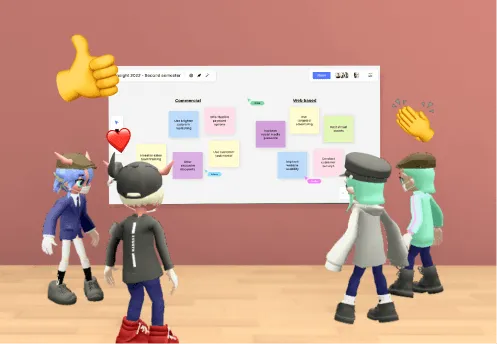 Unleash your team's creativity
Empower your team to share ideas. Foster real-time brainstorming sessions, and stimulate spontaneity and creativity.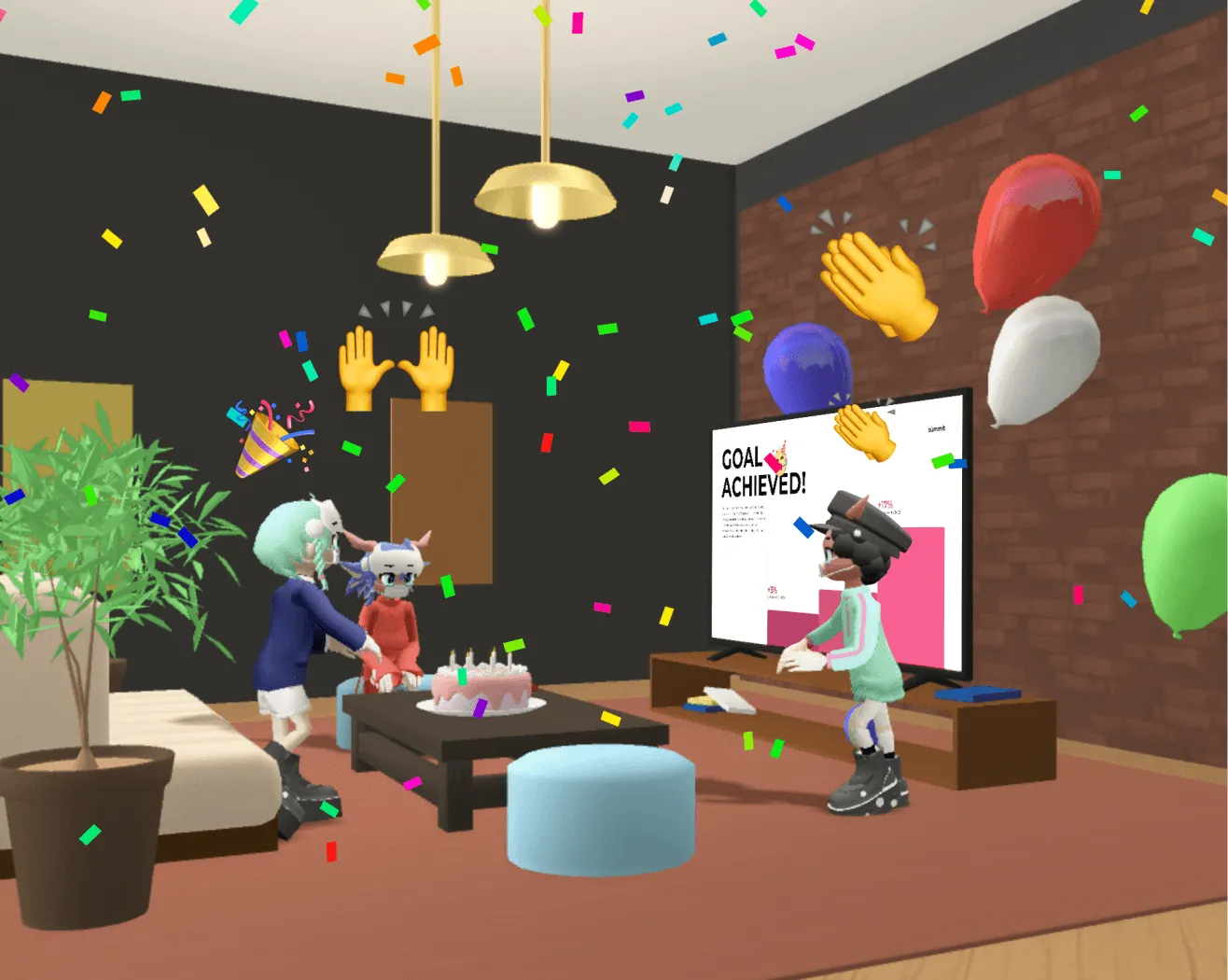 Bring back Fun and Company Culture
A lively office environment
See all the meetings and casual conversations happening in real-time, bringing life to your virtual office and developing a sense of community. Don't miss out on bonding opportunities with teammates in the break area anymore.
Design a virtual office that fits your image
Use our wide range of templates selection or ask our team to customize your office to look like your real-world location, creating a familiar and personalized environment.
Celebrate your success as a team
Use a diverse set of animations, and flying emojis, or hit the virtual gong to celebrate together with your team all your big wins in a more enjoyable and impactful way.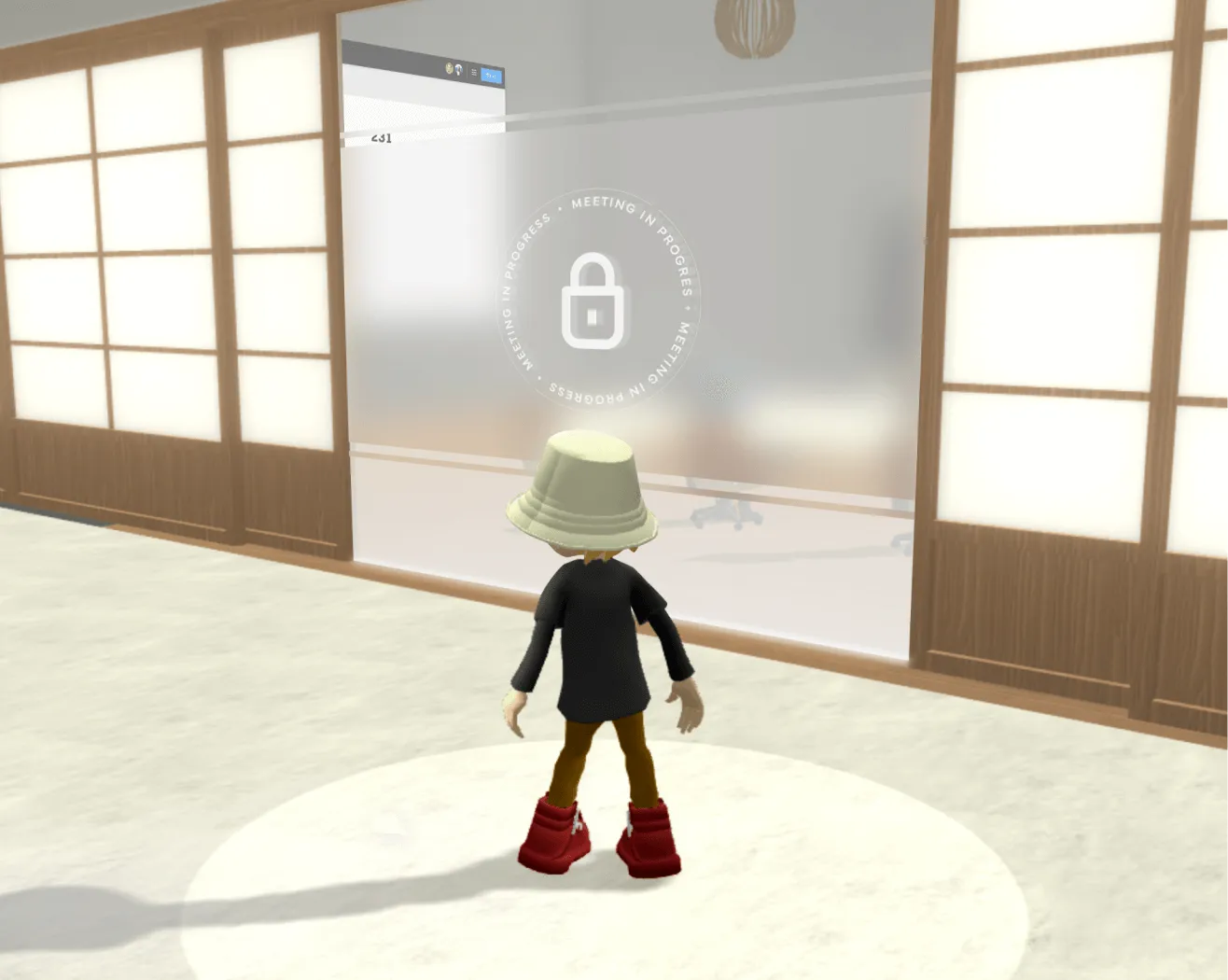 Protect privacy and security
Secure and private communications
Your text, voice, and video communications are fully protected with TLS and SSL encryption.
Tailored roles and permission access
Efficiently manage access to departments, virtual spaces, and rooms using role-based permissions. Customize guest access with specific settings such as IP address, password, or specific email domain login for enhanced security.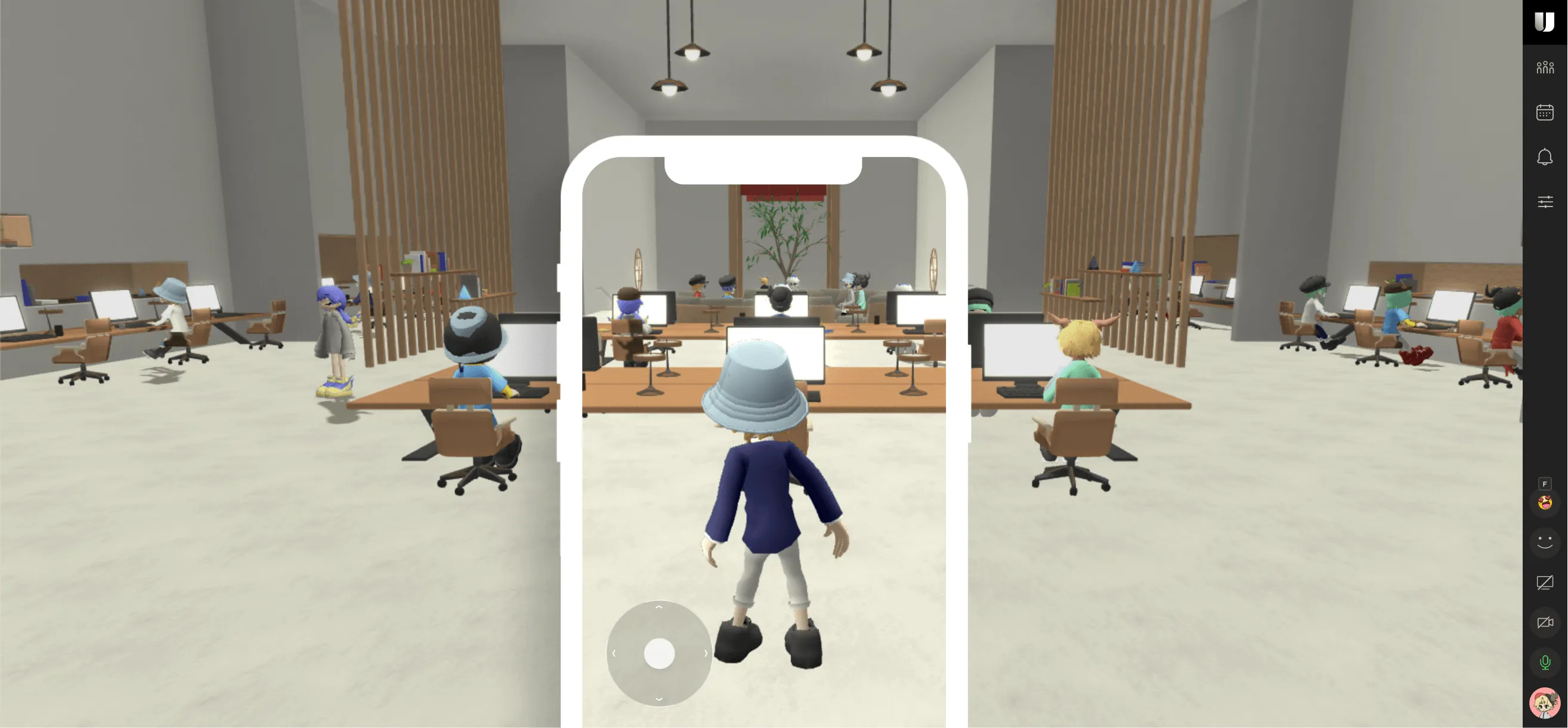 A SOLUTION TO MATCH YOUR WORK PACE AND NEEDS
Catch up with what happened at the office on your phone during your commute.
Collaborate and interact with your team on your desktop.
End your day with an immersive face-to-face meeting with your client in VR.
VIRTUAL
OFFICE
BENEFITS
01.

Reduce costs by eliminating the need for a physical office space, and other associated costs.

02.

Boost productivity through a flexible work environment, that allows your team to work from anywhere, at any time.

03.

Remote work leads to increased job satisfaction and employee retention as well as improving productivity by 6% on average.

04.

Manage your team more effectively by visualizing their availability status at a glance.
use case
Virtual Office

Create the perfect virtual workspace to enhance your teamwork and unlock a new level of productivity.

Virtual Classroom

An easy-to-use online classroom to provide a more social experience to your students.

VIRTUAL TRAINING

Onboard your new hires and train them remotely.
Transform your remote work experience
Book a meeting with us now to be among the first to experience our unique 3D virtual office solution.
features &
specifications
Device Support

Smartphone, Tablet, PC, Mac, VR Headset

Installations

Not Required

Chat

Message, Audio, Video & Screen Share

Custom Domain

Upon Request

Multiple Offices

Available for premium and above
OUR SOLUTIONS
VIRTUAL SPACE AS A SERVICE
Find the perfect solution to enable your business to take advantage of the benefits offered by virtual worlds.
Virtual

Office

Make your remote team feel more connected. Improve teamwork in an easy to use workspace now.

Virtual

Event

Offer immersive and interactive 3D seminars, conferences, or live concerts to your audience.

Virtual

Promotions

Advertise your content in a whole new way with tailored-made interactive websites.